William A. Simmons
Licensed Site Professional, J.D.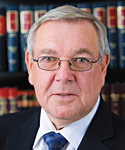 Attorney William A. Simmons is the former director of the Massachusetts Department of Environmental Protection (DEP) Office of Emergency Response Site Assessment and Remedial Actions. Following his career with the DEP, he founded Simmons Environmental Services, Inc., with his wife, Karen.
As a Licensed Site Professional, Simmons worked with clients to conduct complete removal, remediation and site restoration projects. He was one of the first people in Massachusetts to be certified as a Licensed Site Professional (LSP) by the Board of Registration of Hazardous Waste Site Cleanup Professionals.
After working for several years as an environmental professional, Simmons completed a law degree. He earned his Juris Doctor from the Massachusetts School of Law in Andover and was admitted to the Massachusetts Bar in December 2006.
Simmons is one of the few, if not the only, attorneys in Massachusetts who holds dual professional registration as a Licensed Site Professional. During his DEP career, Simmons served as the first director of the Office of Emergency Response, Site Assessment and Remediation; deputy director of the Air Quality Control Division and assistant chief engineer of the Water Pollution Control Division.
In addition to his law degree, Simmons has a bachelor's degree in chemistry from Northeastern University and received his Juris Doctor from the Massachusetts School of Law in Andover, MA in 2006. He is a member of the National Groundwater Association, the Licensed Site Professional Association and the American Chemical Society.
Karen R. Simmons
Office Manager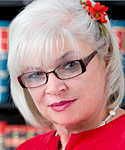 Karen R. Simmons is often a client's first contact with the firm. With more than 12 years of customer service experience, she offers initial guidance and direction.
For the past 16 years, Karen Simmons has owned and operated Simmons Environmental Services. Prior to 1991, she served as chief administrative officer for New England Environmental Technologies Corporation.